NANOARCHITECTED METAMATERIALS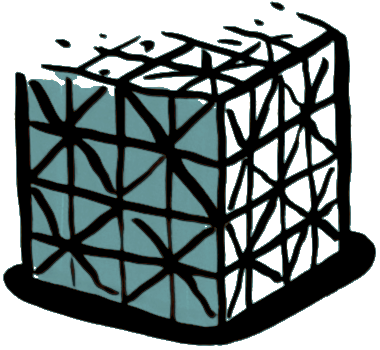 Metamaterials are spatially architected materials such as lattices. Due to their architecture they possess unique, tailorable optical, acoustic, thermal or mechanical properties, which may not be achieved by normal solid materials.
Smaller is stronger – in the nanoscale materials can be many times stronger than in regular dimensions. Miniaturizing the pattern size of metamaterials allows to exploit such size effects.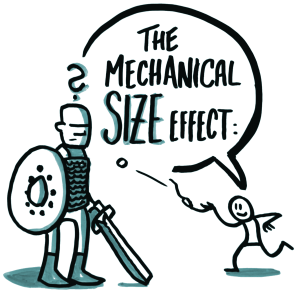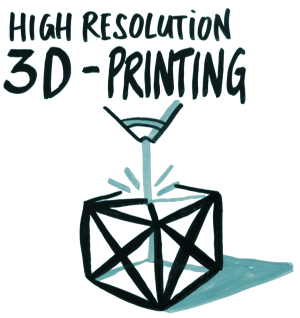 High resolution additive manufacturing technologies such as Direct Laser Writing can print lattice structures with individual features as small as a few hundred nanometers.
Such nanolattices are ultra-strong yet super-lightweight, whereas general materials can only be strong & heavy or light & weak.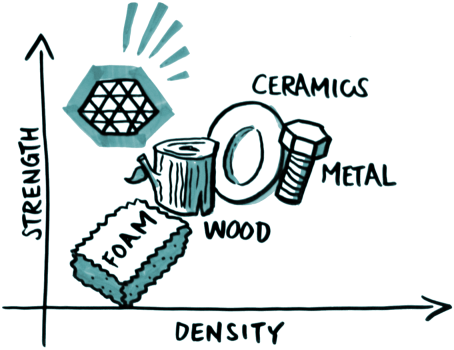 Watch the video to learn more
or read the full story with all the scientific details!